Krista Lynn Le Roux
Portland Employment Law Attorney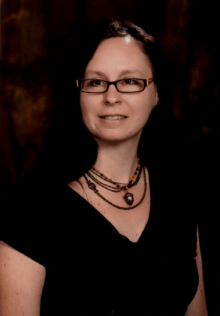 Krista Lynn Le Roux is an Of Counsel Attorney with the employment law firm of Mitra Law Group. For nearly a decade, Krista has worked in employee side litigation and has tirelessly fought for protection of employee rights. Krista earned her law degree from the University Of Idaho College Of Law where she was able to develop and successfully implement a first of its kind year long program addressing economic rights of workers. Krista was the President of the Women's Law Caucus and active in shining a light on the topics of workplace sexual violence and gender parity in the law.
The National Association of Women Lawyers recognized Krista's efforts with the Outstanding Achievement Award in 2014 for her contributions to advancing women in the legal profession and in society as a whole. She was also a proud recipient of the Peggy Browning Fund Scholarship to attend a national Worker's Rights Conference in Washington, D.C. Krista earned her undergraduate degree with honors in Liberal Studies from Portland State University.
Krista has a passion for social justice in the workplace because she firmly believes that worker dignity is essential to a productive and just society. Krista fights tirelessly to preserve and defend worker rights and considers her role as an attorney as a privileged opportunity to help others.
When she is not slaying dragons, Krista enjoys spending time with her husband exploring the great outdoors of the Pacific Northwest hiking, kayaking, and foraging for wild mushrooms. She then uses her creativity to stir up new culinary adventures with the bounty that our region offers us.